BTG and friends thank you for visiting our web site and hope you have found it entertaining, informative, and perhaps motivating. We are always open to your thoughts and suggestions about the content of this web site. Our hope is to enrich the life of every person who this music reaches.

If you have purchased any items from our website, we are deeply grateful you have done so. Your contribution allows us to continue our efforts to preserve this Old-Time and old mountain music of this country and the Great Smoky Mountains.


If you have any comments or suggestions you would like to make, please feel to contact us anytime.

If you'd like to be added to our email list to learn about upcoming Old-Time events in the area, please contact us.

Lastly, for bookings, rates and additional information please contact us at:

boogertowngap@comcast.net

or

865-430-5968

When you contact us please provide your email address or telephone number.


*******************************************************

Now if you wish to have a closer look at some of our favorite links to the music and our local haunts, browse the following links, so set a spell.

Old-time Music Homepage of David Lynch - lots and lots of Old-time Music material and sources

Old-Time Smoky Mountain Music - a collection of Smoky Mountain Tunes collected by Joseph Sargent Hall in the late 1930's and described on this WUOT segment in February 2013.

Old-time Music on the Web - a web site of Old-time music Internet links

One of the greatest stations on the globe, listener supported, check out the five hours of Old-Time and folk programming on Sunday evenings, based in Knoxville
Jubilee Community Arts - A Knoxville, TN based Southern Appalachian Music Preservation Group
- a nationally based site where you can look for area jams, register your own jams, discuss, etc.
Time Warp Tea Room - Knoxville's regular location for Old-Time Music Jams, usually the first and third Thursday of each month fro 7-9 pm.

Nashville Old-Time String Band Association - a way to stay connected to Old-Time Music events in Middle Tennessee and elsewhere

Traditional Music Library - a United Kingdom based site, everything you would want to know about traditional music


- where you can hear clips of every tune we've recorded and purchase our original CD's and download each digital CD or individual track

Smoky Moments - a source of great local photography, and sometimes unusual presentations; one of Gordon's photos is on our lates Smoky Mountain Ballad CD

The Art of Paul Murray - you have to see it to believe it, wonderful depictions of Smoky Mountain characters and Appalachia


Gatlinburg's Smoky Mountain Tunes and Tales - a summer program of
musicians, storytellers, and characters portraying culture, history, and music of life in the Smokies, from long ago to today. For for the entire family.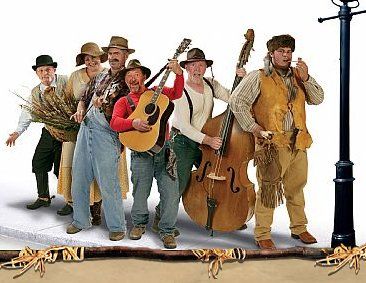 Not So Local
Jack of the Wood - a great little non-smoking pub in Asheville, NC sponsoring a variety of jams during the week; Old-time jam every Wednesday night beginning at 9pm

Lee Cagle's Blue Smoke Risin' on the Mountain - Dulcimer News and Information, Memphis, TN - one of the most comprehensive sites on all things dulcimer