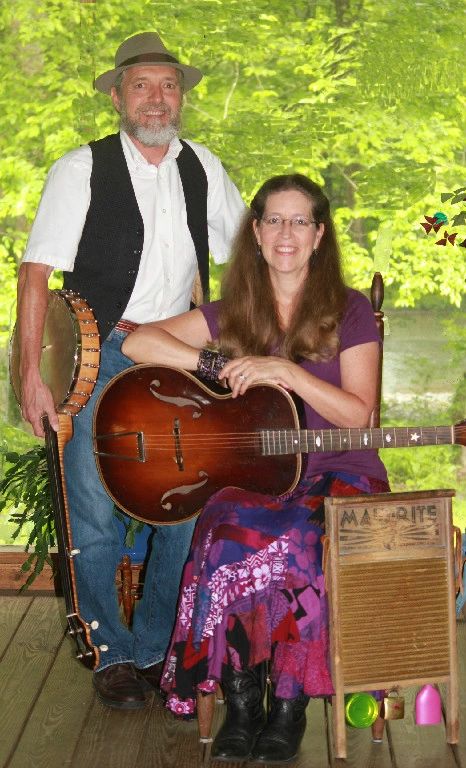 Authentic Old-Time
Mountain Music

Welcome all to Boogertown Gap (BTG), performers and purveyors of the soulful but pleasurable sounds and rhythms of Old-Time Appalachian String Music, or "Mountain Music" as some folks call it. Listen while you browse.

Boogertown Gap is Ruth Barber and Keith Watson, a wife/husband duo and sometimes band.
They specialize in the music that was played and sung by early pioneers and settlers of the Great Smoky Mountains and vicinity.
Ever hear of Juliann Johnson, Pretty Little Widow, Cripple Creek, The Farmer's Curst Wife, Barbara Allen.. and so on? Well, there's lots more of these tunes in their repertoire: old Celtic ballads, fiddle tunes, American compositions, Negro spirituals, and those ever present obscure unknown traditional tunes!!


Ruth and Keith currently reside in Pittman Center, TN, where they perform authentic Old-Time Mountain and Celtic Music throughout East Tennessee and the local "Great Smokies" area at a variety of events and functions. Sometimes they even travel to share this old music with other folks.

They share a love of the nature, culture, and history of the Great Smoky Mountains and of the music of their ancestors and descendants who lived here and helped shape this mountain folk music (Keith's family has been in the Smokies for over 200 years). They get their name from a local community here in Sevier County where the Watson's settled in the late 1800's or early 1900's (see The Place).

Their intention is to provide you enjoyment while listening to this Appalachian folk music and the folklore and stories that have shaped this antique, yet timeless form of music of the mountains.

Of one man's experience listening to Boogertown Gap's music on the porch of the Noah "Bud" Ogle cabin, "I left a piece of my soul in the Smokys, but I brought some of the Smokys home with me". (Rod Tate from Early, Texas)
Some of
o
ur fa
ns in Knoxville coined t
he phrase Boogertown Gap, The Place, The Band, The Music!! How right they were. How complete can a description be?! We've adopted this as our motto (th
anks y'all) and have abbreviated our name to BTG. So BTG The Place, is located right here in Sevier County, TN (see above photo on right),
The Band

, click here might be whoever and whenever, and

The Music

, click here is oh so good.


To purchase our CD's and other BTG merchandise, click on the the desired photo
.